The Belgian graffiti artist ROA is known for painting huge murals of animals on multi-storey buildings in large cities, like London, Berlin and Mexico City. But in the village of Galoya, in The Gambia's Kombo Central District, the scale of his work is much smaller.
He paints animals native to the location, like the meerkat, above, and pangolin, below. But that is almost all that is known about him. The person who invited him to The Gambia, Lawrence Williams, knows him simply as Peter.
The two formed an artist collective called Bush Dwellers. Among their artworks was a Banksy-inspired stencil, below, featuring the girls of the village of Makumbaya.
The project saw graffiti artists from around the world stream in to these tiny villages, sometimes twice a year. British artist collaborative Best Ever, whose painting of a man lying sideways is featured below, returned to The Gambia around eight times.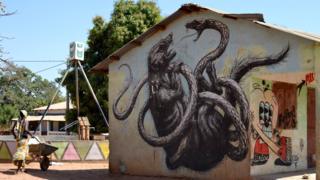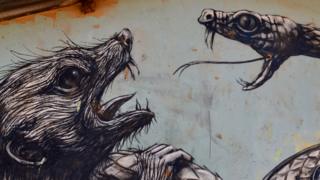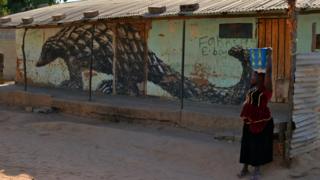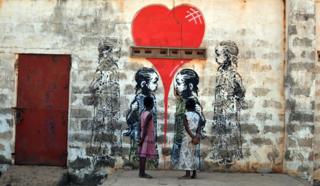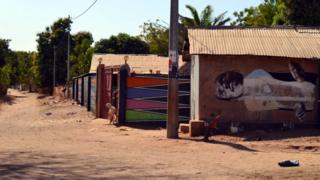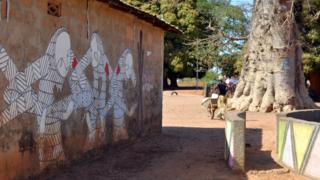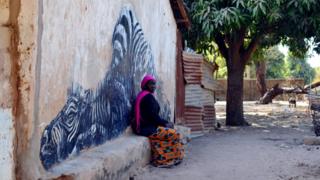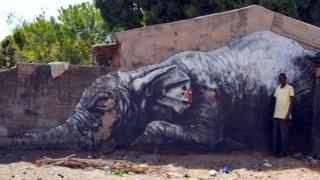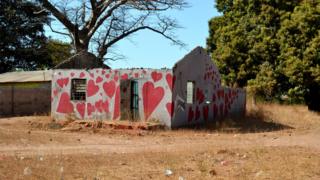 To comment on this story or anything else you have seen on CROWDEEZE, please head on over to our  FACEBOOK  page or message us on TWITTER